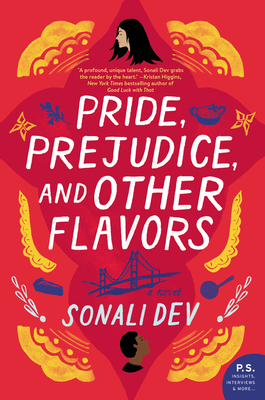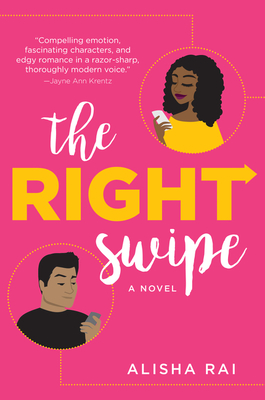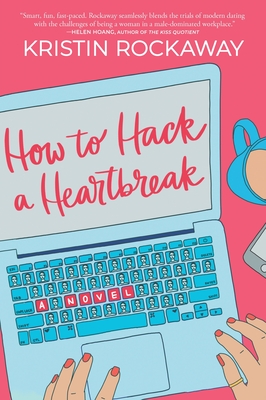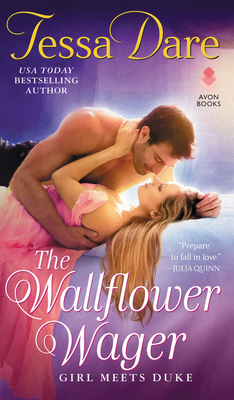 With bubbly provided by BABE!
On Tuesday, September 24th at 7:30pm Warwick's will host Sonali Dev, Alisha Rai, and Kristin Rockaway for a Rom Com Rendezvous moderated by Tessa Dare. They will discuss and sign their new books, Pride, Prejudice and Other Flavors (Dev), The Right Swipe (Rai), How to Hack a Heartbreak (Rockaway), and The Wallflower Wager (Dare). Award-winning author Sonali Dev writes Bollywood-style love stories that let her explore issues faced by women around the world while still indulging her faith in a happily ever after. Sonali lives in the Chicago suburbs with her very patient and often amused husband and two teens who demand both patience and humor, and the world's most perfect dog. Alisha Rai pens award-winning contemporary romances and her novels have been named Best Books of the Year by Washington Post, NPR, Entertainment Weekly, Kirkus, and Cosmopolitan Magazine. When she's not writing, Alisha is traveling or tweeting. Kristin Rockaway is a native New Yorker with an insatiable case of wanderlust. After working in the IT industry for far too many years, she traded the city for the surf and chased her dreams out to Southern California, where she spends her days happily writing stories instead of software. When she's not writing, she enjoys spending time with her husband and son, and planning her next big vacation. Tessa Dare is the New York Times bestselling, award-winning author of more than a dozen historical romances. A librarian by training and a book-lover at heart, Tessa makes her home in Southern California, where she shares a cozy, cluttered bungalow with her husband, their two children, and a pair of cosmic kittens. This event is free and open to the public. Reserved Seating is available when any of the four authors' newest books is pre-ordered from Warwick's for the event. Only books purchased from Warwick's will be signed. Please call the Warwick's Book Dept. (858) 454-0347 for details.
Dr. Trisha Raje is San Francisco's most acclaimed neurosurgeon. But that's not enough for the Rajes, her influential immigrant family who's achieved power by making its own non-negotiable rules:
- Never trust an outsider
- Never do anything to jeopardize your brother's political aspirations
- And never, ever, defy your family
Trisha is guilty of breaking all three rules. But now she has a chance to redeem herself. So long as she doesn't repeat old mistakes.
Up-and-coming chef DJ Caine has known people like Trisha before, people who judge him by his rough beginnings and place pedigree above character. He needs the lucrative job the Rajes offer, but he values his pride too much to indulge Trisha's arrogance. And then he discovers that she's the only surgeon who can save his sister's life.
As the two clash, their assumptions crumble like the spun sugar on one of DJ's stunning desserts. But before a future can be savored there's a past to be reckoned with...
* * * * *
Rhiannon Hunter may have revolutionized romance in the digital world, but in real life she only swipes right on her career--and the occasional hookup. The cynical dating app creator controls her love life with a few key rules:
- Nude pics are by invitation only
- If someone stands you up, block them with extreme prejudice
- Protect your heart
Only there aren't any rules to govern her attraction to her newest match, former pro-football player Samson Lima. The sexy and seemingly sweet hunk woos her one magical night . . . and then disappears.
Rhi thought she'd buried her hurt over Samson ghosting her, until he suddenly resurfaces months later, still big, still beautiful--and in league with a business rival. He says he won't fumble their second chance, but she's wary. A temporary physical partnership is one thing, but a merger of hearts? Surely that's too high a risk...
* * * * *
Swipe right for love. Swipe left for disaster.
By day, Mel Strickland is an underemployed helpdesk tech at a startup incubator, Hatch, where she helps entitled brogrammers - "Hatchlings" - who can't even fix their own laptops, but are apparently the next wave of startup geniuses. And by night, she goes on bad dates with misbehaving dudes she's matched with on the ubiquitous dating app, Fluttr.
But after one dick pic too many, Mel has had it. Using her brilliant coding skills, she designs an app of her own, one that allows users to log harrassers and abusers in online dating space. It's called JerkAlert, and it goes viral overnight.
Mel is suddenly in way over her head. Worse still, her almost-boyfriend, the dreamy Alex Hernandez - the only non-douchey guy at Hatch - has no idea she's the brains behind the app. Soon, Mel is faced with a terrible choice: one that could destroy her career, love life, and friendships, or change her life forever.
* * * * *
Wealthy and ruthless, Gabriel Duke clawed his way from the lowliest slums to the pinnacle of high society - and now he wants to get even.
Loyal and passionate, Lady Penelope Campion never met a lost or wounded creature she wouldn't take into her home and her heart.
When her imposing - and attractive - new neighbor demands she clear out the rescued animals, Penny sets him a challenge. She will part with her precious charges, if he can find them loving homes.
Done, Gabriel says. How hard can it be to find homes for a few kittens?
And a two-legged dog.
And a foul-mouthed parrot.
And a goat, an otter, a hedgehog...
Easier said than done, for a cold-blooded bastard who wouldn't know a loving home from a workhouse. Soon he's covered in cat hair, knee-deep in adorable, and bewitched by a shyly pretty spinster who defies his every attempt to resist. Now she's set her mind and heart on saving him.
Not if he ruins her first.